ABOUT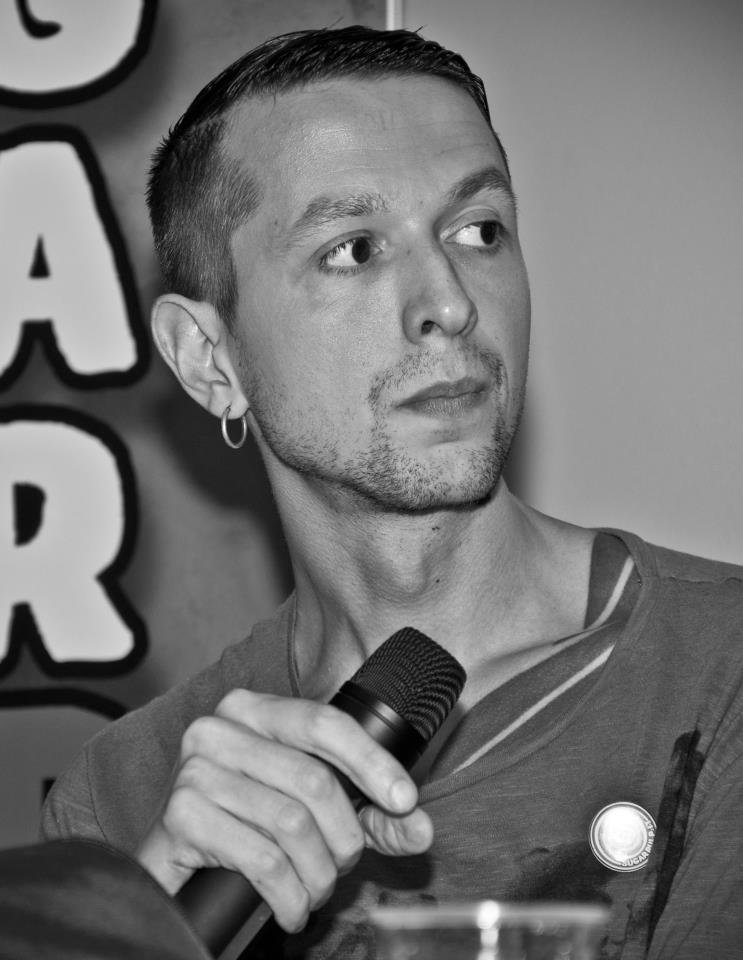 ALESSANDRO VITTI, is an Italian Artist. He was born in Taranto in 1978.
Having been in the industry since 2001, Alessandro has worked with all major Italian, American and French publishers in the business.
He has illustrated italian comic book such as BRENDON and SAGUARO, for SERGIO BONELLI EDITORE.
He has worked popular books such as Interior Artist on various comic books, such as CAPTAIN AMERICA & HAWKEYE, AVENGERS ARENA, FEAR ITSELF: HOME FRONT-NEW WARRIORS, DOCTOR VOODOO, DAKEN for MARVEL COMICS, and many more.
Alessandro si co-creator of RED DREAD (LATERAL PUBLISH 2012), which is written by Matteo Strukul.
It's famous and important his work with JONATHAN HICKMAN on SECRET WARRIORS for MARVEL COMICS.
He worked on RED LANTERNS, written by CHARLES SOULE, for DC COMICS.
Alessandro has worked with PANINI COMICS to do the pages of comic book mini-series of Gabriele Salvatore's movie, IL RAGAZZO INVISIBILE.
You can find Alessandro's most recent work on the pages of Mini-series SUICIDERS: Kings of HelL.A., written by LEE BERMEJO, for VERTIGO/DC COMICS
Alessandro currently lives in Reggio nell'Emilia, in Emilia Romagna, Italy.